SELF GUIDED VR & CODING QUEST
Escape reality and create your own!
20 hours of self guided games & videos.
No VR headset required, but most work.
Learn coding with a drag & drop visual editor
Compatible with Mac, PC, and Chromebooks.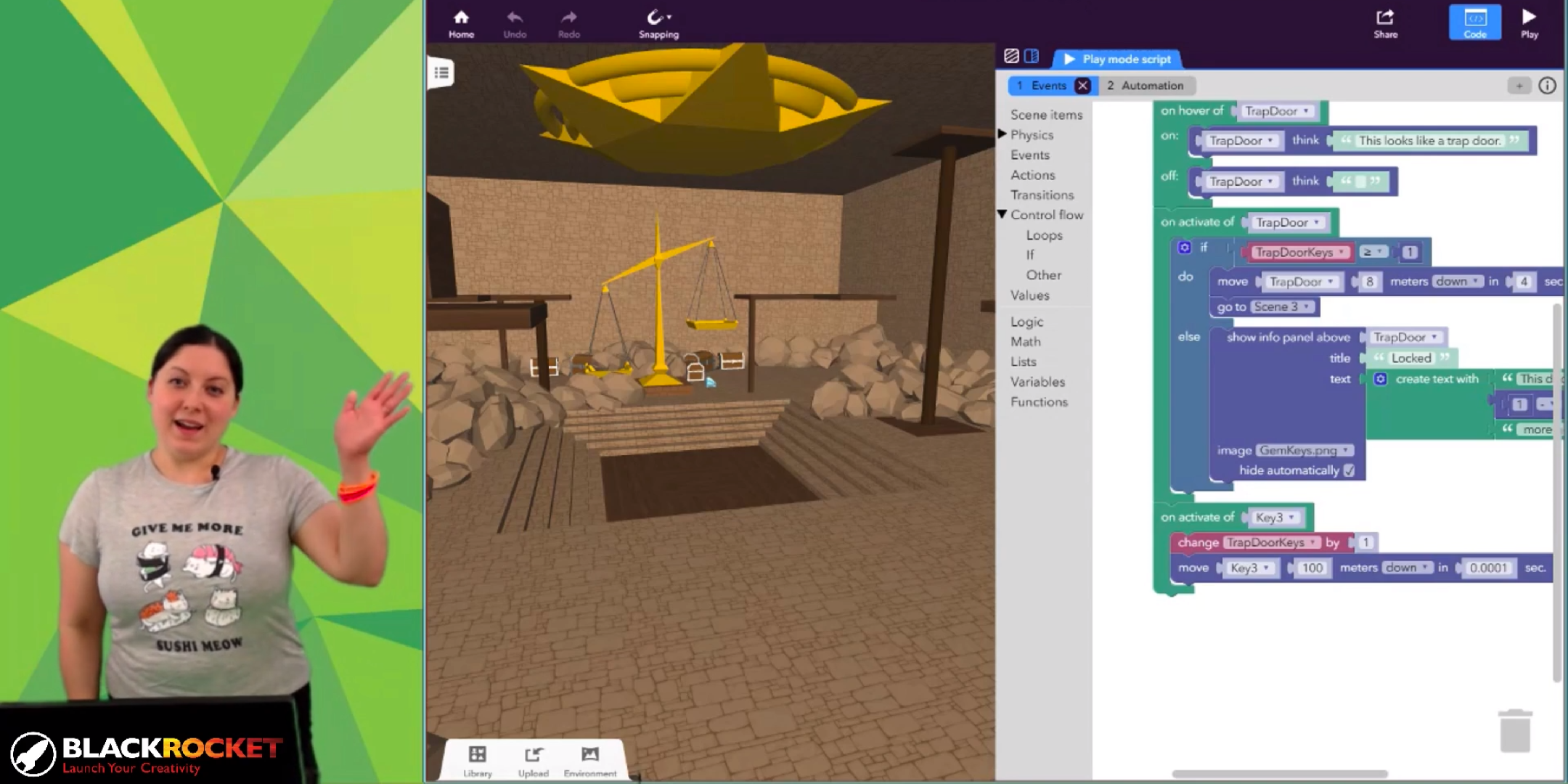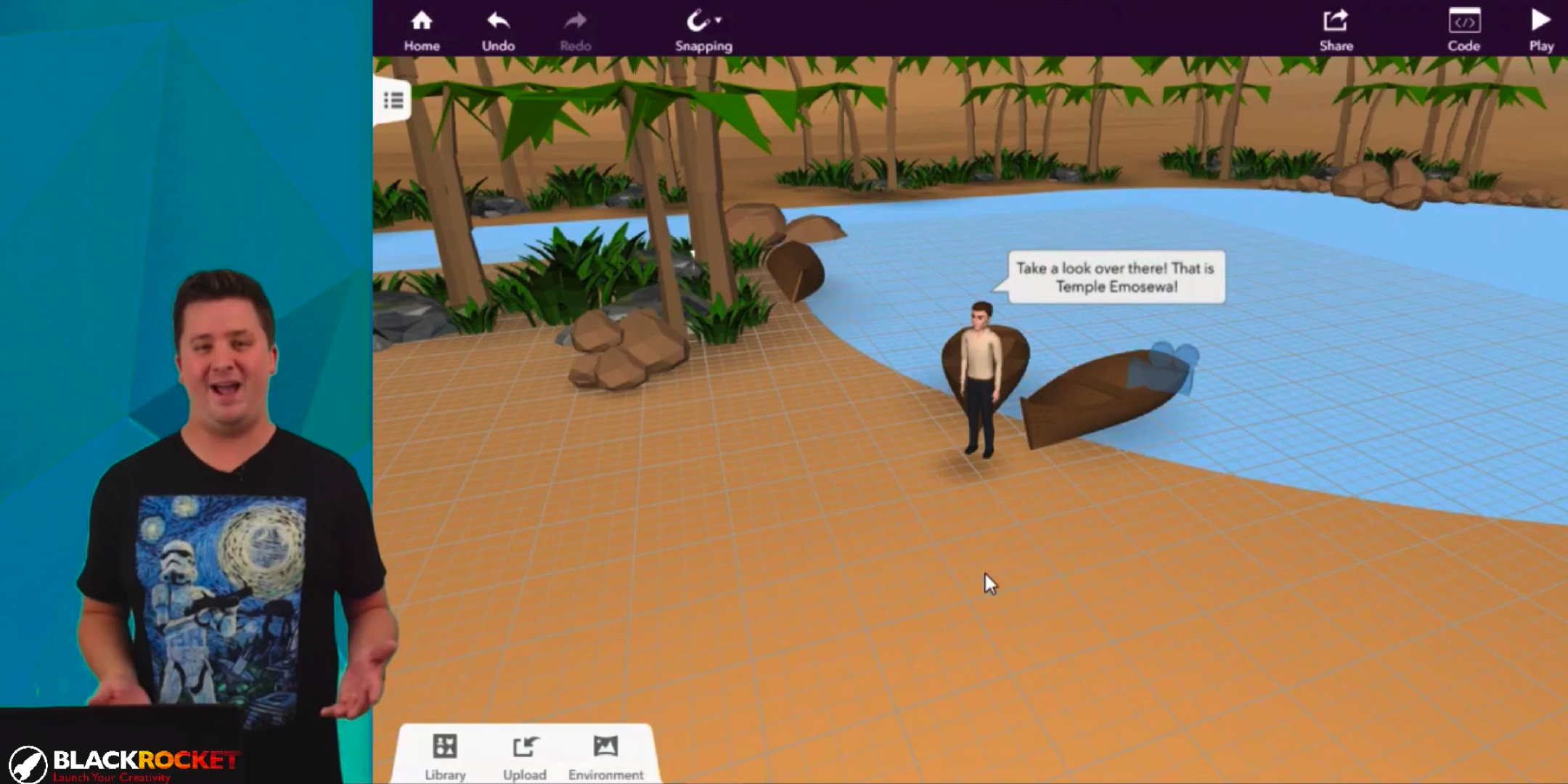 Learn in Virtual Reality with
Black Rocket Online!
Whether you are a Black Rocket summer camp veteran or a challenge-ready newcomer, now you can learn with us online. Dive into a new world and learn to code by creating a VR game. Each lesson will teach you to create a piece of a game, design a game with that piece, and code it to be interactive. Complete challenges to level up as you go!
Start each lesson by modeling a space in virtual reality. Utilizing a combination of pre-made assets and custom built structures, we'll show you how to model elements in VR. It will feel just like modeling in 3D!
After modeling an element, we will teach you foundations of programming through the coding of motion and interactivity into your game. Using Blockly, we'll explore moving enemies along a path, writing dialogue for characters, creating moving platforms, and more!
Finally, learn game design techniques as you create a multi-level VR platforming game using your newly created game elements. We'll take a look at some of the special considerations you need to make as a designer when making a game to be played in VR.
Want to learn with a live instructor?
We've got you covered! Black Rocket has 15 years experience as a leading summer camp provider.
How You'll Learn
Recommended for ages 10+
Self Paced
Learn anytime, anywhere, and at your leisure.
Challenges
Don't just watch videos! Earn badges by completing challenges as you go
Epic Support
You may be learning on your own, but we're here to help every step of the way.